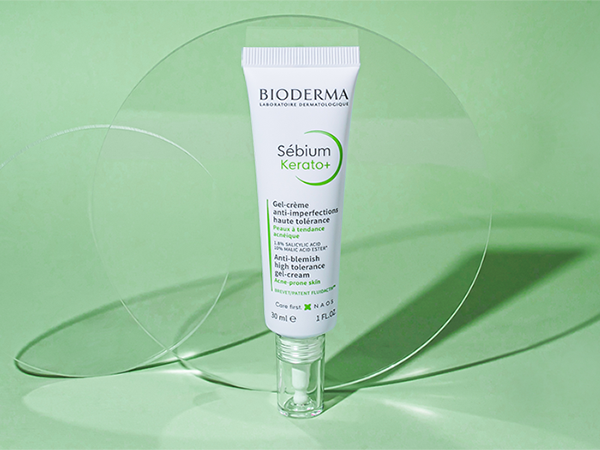 NEW IN: Bioderma Sebium Kerato+ Anti-Blemish Gel-Cream
Formulated for blemish-prone skin, Bioderma's Sebium Kerato+ Anti-Blemish Gel-Cream works to minimise excess oil. Salicylic acid encourages the feeling of even skin by soothing the look of blemishes, while malic acid ester works with Bioderma's patented Fluidactiv™ to visibly balance oil on the skin's surface.
ABOUT BIODERMA
At Bioderma, skin is our passion, our expertise, our model. Rather than over-treating it, we must teach the skin how to function properly. By observing its biology and analysing what it naturally does best, we develop dermatological skincare products to restore the skin's natural balance in a lasting way. Redness, acne, dryness, eczema... Our laboratories create formulas that biologically answer every skin concerns, even the most sensitive.