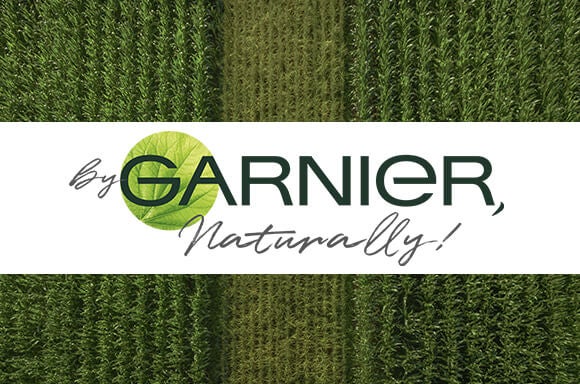 About the Brand
Pioneers in plant-powered skincare and haircare, Garnier was founded in France in 1904 by hairdresser Alfred Amour Garnier. Over the past 100 years, the brand introduced the first sunscreen-enriched tanning oil, Ambre Solaire, as well as the first at-home hair colouring kit, BelleColor. Its collection of innovative and eco-chic products has continued to grow, accrediting them with indisputable popularity and familiarity amongst men and women of all ages.
As one of the world's leading natural beauty brands, Garnier champions a sustainable ethos, taking action to reduce and recycle, alongside ensuring its lines of bathroom and beauty essentials are cruelty-free and bursting with botanical blends.
SHOP NOW
Garnier Summer Body is a moisturising gradual tan that should be applied evenly all over the body for a sun-kissed glow. Ensure to wash your hands after each application to avoid discoloured palms.
The 3-in-1 mask can be used as a conditioner, hair mask, and leave-in conditioner. Apply to dry hair before shampooing, to wet hair in the shower, or post-wash for as little or long as you want. Find the perfect Hair Mask for you here
Most of the micellar water range is oil-free, aside from the Micellar Oil-Infused Cleansing Water. This utilises oils to dissolve all types of makeup. Shop Garnier Micellar Water today!
Garnier offers a bleaching range within their Olia line; however, all other permanent colours do not contain bleach. They are made with 60% oils and botanical actives and are formulated without ammonia.
Typically, a permanent dye will last between 6-8 weeks. The colour's vibrancy can be cared for by avoiding shampooing for at least 2 or 3 days after dyeing and nourished with products designed specifically for coloured hair. Shop the Garnier Hair colour range here