Nothing is better than a healthy, transparent skin. With this in mind, I immediately thought of the Illamasqua Beyond Powder - Epic.
Its powder is very fine, and it can be swiped on cheekbones, noses, and/or lips. It adds a layer of dazzling brightness to the skin. You can even use it as an eye shadow to add sparkling gold to your eye makeup.
What makes Illamasqua Beyond Powder Special so special?
This powder not only gives a very high level of coloration, it is also very smooth. The effect of applying to the face is impressive and it is awesome. In addition, the brightening of the gold tone can make the skin look healthier and brighter. It is absolutely necessary to brighten the skin especially during autumn and winter.
Shop for Illamasqua Beyond Powder - Epic
Similar Products from Illamasqua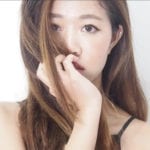 Hello I am Avari. You can call me Siu A. I am from Hong Kong and I make videos about Beauty, Fashion, Shopping, Travel, Lifestyle and Advice.