Cleaning the makeup bag is the most important part of maintaining healthy skin, but it is often overlooked. Beauty products and makeup brushes accumulate bacteria over time. If you then use them on your face, it is easy to transmit bacteria onto your skin, the consequences are disastrous. Therefore, keeping your makeup bag clean and hygienic helps maintain skin cleanliness and reduce skin problems.
Dirt can easily accumulate on makeup brushes and they need to be cleaned at least once a week. This not only helps keep the product clean, but also ensures that makeup tools don't transmit bacteria onto your skin.
When should I clean my makeup product?
You have to know the expiration dates of the makeup products and keep them clean, so that they are free from bacteria.
Every 3 months...
Eye products are the most easily to get deep-seated bacteria. Using the eye shadow, mascaras or brushes on a daily basis is very easy for bacteria to get in the products. Therefore, you need to keep your eye makeup products clean to prevent eye infections.
Mascara
The shelf life of mascara is usually 3 months. The tube of mascara is a breeding ground for bacteria. When the tube comes in and out the tube on a regular basis, the dust and bacteria of the eyelashes will get into the mascara through the tube. Also, mascara dries quickly, so it is recommended replacing your mascara every 3 months to ensure that it works the best.
Eyeliner and eye shadow
Liquid eyeliner can often last for 3 months, eye shadow for 6 months, and eyeliner pen and eye shadow for 2 years. Like mascara, liquid eyeliner is frequently touching your eyelashes and maybe your waterline, additionally, due to its made of liquid (where bacteria love to live), it's best to replace it within its shelf live so as to avoid eye infections. Eyeliner pen can often last for a long time, just need to remember to sharpen the pen regularly, which cleans up the bacterial layer that has accumulated on the top surface.
Every 6 months
In order to avoid acne and rash, it is necessary to replace all of your complexion products every six months, such as primer, blush, contours, etc.
Facial makeup products
Liquid foundations and tinted moisturisers can last for 6 months, while powdered products can last up to 2 years. When you frequently apply products to your skin using brushes or hands, you constantly increase the growth and spread of bacteria, which may irritate your skin and result in acne. Changing the product within a reasonable period of time helps maintain skin health and cleanliness.
Every 2 years
Lipsticks and lip liners have the longest shelf life amongst all the other products in your makeup bag. If you keep your lips clean before you use the products on your lips, you only need to change your product every 2 years.
Lipstick and lip liner
Lipsticks and lip liners can last up to 2 years and it is definitely worth being one of the most important investments in makeup bags, as well as foundations. Invest in some high-quality, long-lasting formulas as they can stay in makeup bags for a long time.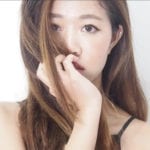 Hello I am Avari. You can call me Siu A. I am from Hong Kong and I make videos about Beauty, Fashion, Shopping, Travel, Lifestyle and Advice.