Murad has always been known for its amazing skincare products, and its well-developed products that are tailored to specific concerns. The Murad Eye Lift Firming Treatment has received quite a lot of attentions from both the media and beauty bloggers. After our test experience, we would like to share our reviews with you here today.
What is Eye Lift Firming Treatment?
This is a targeted eye care product aimed to calm, sooth and tighten the delicate skin of the eye, rejuvenating and making the eyes look younger. It uses an innovative anti-ageing formula that aims to minimise the appearance of fine lines and wrinkles. It's like an eye mask that provides a lot of high-performance ingredients that perfectly sublimate your skincare routine. Rich in hyaluronic acid and amino acids to help lift and plump your eyes, it claims to reduce fine lines in a week time. Let's take a look at my results!
Reviews
I am in my 20s. Although I haven't had any real wrinkles yet, I noticed that I had quite a few fine lines. There were problems with puffiness and dehydration around my eyes. Since it has been found that the skin around the eyes is very prone to dryness and ageing signs, this product has become an essential to my skincare routine. With a busy life and work, I am very happy to find a product that will make my eyes look smoother and brighter.
The Murad Eye Lift Firming Treatment contains a bottle of eye cream and 40 eye pads. To use, simply apply 3 pumps of eye cream under the eyes. Then apply an eye pad on top of the eye cream and let the product absorb for 15 minutes, I will then finish my daily skincare routine with the usual night care and facial cream. After using it several times a week for the past few weeks, my eyes were brighter, my dark circles has disappeared, my eyes looked smoother, and my skin around my eyes felt firmer. I like this product so much. Besides being easy to use, it doesn't leave an oily or sticky feeling afterwards. Note that there is a slight stinging when its first applied due to the dryness, but it is completely normal.
See Related Products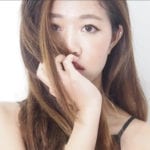 Hello I am Avari. You can call me Siu A. I am from Hong Kong and I make videos about Beauty, Fashion, Shopping, Travel, Lifestyle and Advice.