The mask is a must for the skin. Like the body, the skin needs different supplements in different situations. In recent seasons, the weather is highly unstable and the skin condition is particularly unstable. This is the golden time for masks! Some friends complained to me that they had been very hard-working using their masks but why can't the skin improve? In fact, in addition to diligently applying masks, it is also very important to choose the mask that suits you. Let's take a look at the top three must-have facial masks!
Antipodes Aura Manuka Honey Mask
This is a very unique honey mask. New Zealand Maori used its formula to remedy skin problems. Ingredients are natural and effective in moisturising the skin, while anti-oxidant and cleansing functions can help skin repair and restore skin's brilliance. Suitable for most skin types, it is recommended to use twice a week, Apply a thick layer on the skin and rinse with warm water after 15 minutes. Both face and neck are suitable.
Jurlique Rose Moisture Plus Moisturising Cream Mask
This rich texture, deep hydrating mask, helps increase the moisture content of dehydrated and dry skin.
The light rose scent does relax and decompress the skin, feeling softer after use.
It softens, soothes and balances the skin in just 10 minutes, protects the skin from environmental damage, and makes skin regain its health.
Everyone enjoys facial care at home.
Evenly spread a layer on the face, avoid eyes area, and relax for 10 minutes. Afterwards, lightly press the excess product and wipe off the excess product with warm moist cotton.
This product is also suitable for use as a sleep mask.
REN Flash Rinse 1 Minute Facial
Working/study life is often stressful and you may find yourself staying up late at night and it will make your skin appear dull, REN Flash Rinse 1 Minute Facial's formula can instantly rejuvenate the skin and regain smooth and bright complexion. This one-minute mask contains a lot of water to activate vitamin C, which makes the skin more compact and smooth, with more even tones. Its convenience is very suitable for people with busy schedule. Its breakthrough technology ensures effective reduction of the appearance of fine lines and wrinkles. Vitamin C promotes the production of natural collagen, improves skin elasticity and balances skin tone, while boswellic acid helps to relax and reduce tiredness.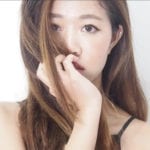 Hello I am Avari. You can call me Siu A. I am from Hong Kong and I make videos about Beauty, Fashion, Shopping, Travel, Lifestyle and Advice.