When you think of Omorovicza Skincare, your head will immediately be taken to Budapest's gorgeous and enchanting spa world. All of Omorovicza's products use the Hungarian Thermal water, which is full of the skin's favourite minerals. With its patented Hydro Mineral Transference system, minerals are absorbed into the skin with surprising results. However, do these products really have such magical effects? We conducted some tests and got a little comment on Omorovicza:
Conclusion
I cannot recommend this luxurious and premium skincare brand – Omorovicza more. I love the packaging, the smell and more importantly, I love the feeling and the result it brings to my skin.
What do you think about Omorovicza after reading this blog?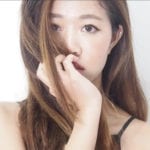 Hello I am Avari. You can call me Siu A. I am from Hong Kong and I make videos about Beauty, Fashion, Shopping, Travel, Lifestyle and Advice.